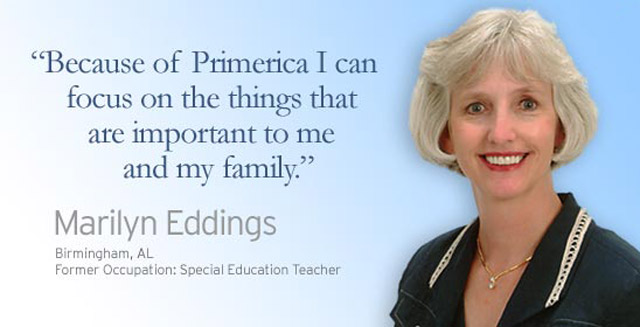 "As a teacher, I worked with children with special needs. In that environment, positive results were most often minor or very slow in coming. Significant behavioral or emotional improvements took years. It was difficult to feel like I made a difference at all.
"At Primerica, however, my worst day is better than my best day as a public school teacher. Iam helping people every day to take control of their finances and I know I am making a positive difference in their lives!
"I love the freedom I have through Primerica, especially the freedom of time. For example, when my husband, Leo, and I were having some major challenges with one of my teenagers, I was able to take a few months off to give our son the attention he needed. Our business continued growing, and I was able to pick back up where I left off when our crisis was over. If I were still teaching, I wouldn't have been able to do that.
"The Primerica Opportunity is perfect for me, as a mother. I have the flexibility to set my schedule around important events with my family. When my daughter had her first baby, I was there. When my grandchildren have a special event, I can adjust my schedule to be there. Because of Primerica I can focus on the things that are important to me and my family!"